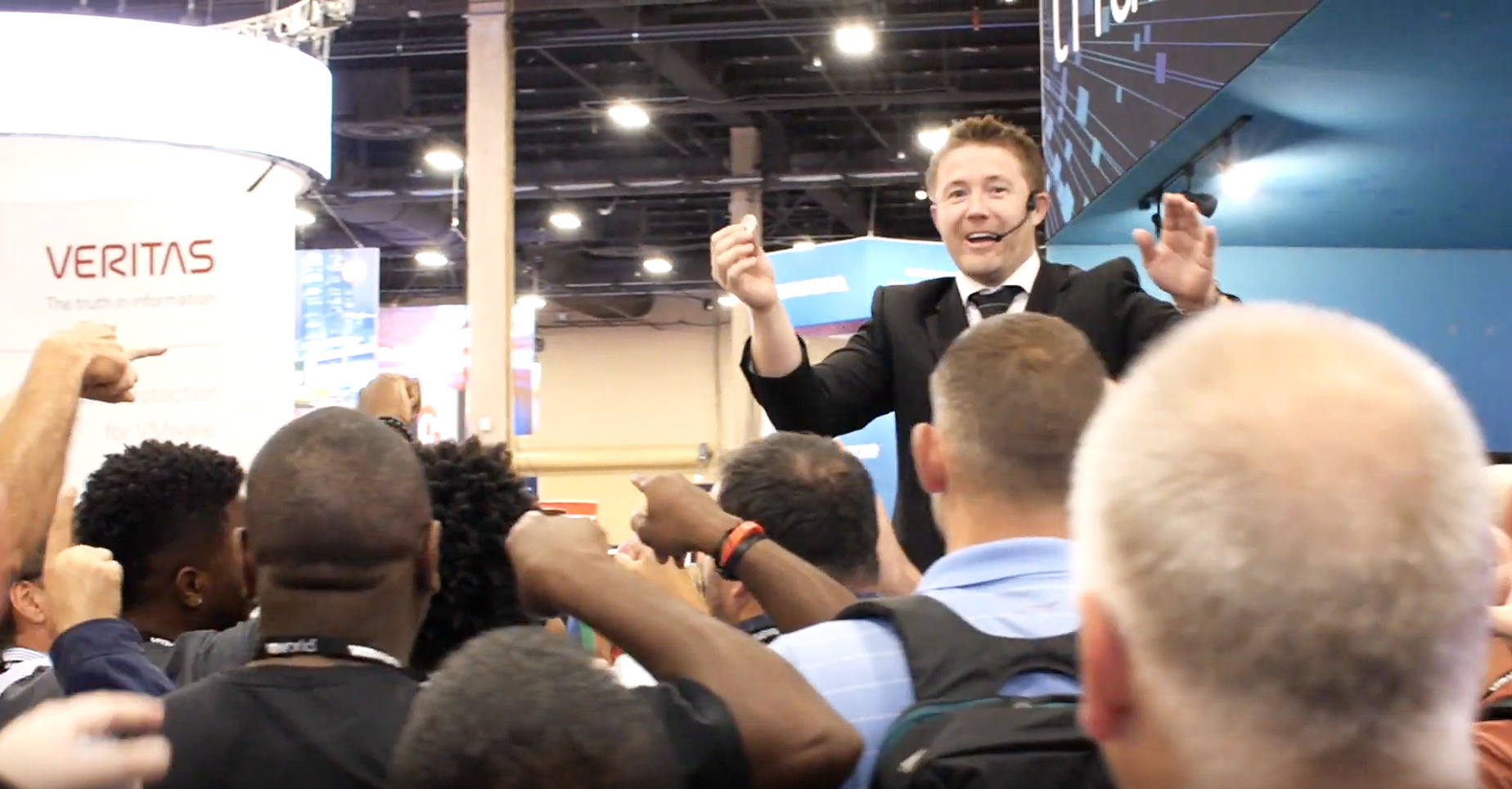 Is a true and trustworthy saying, especially on the Trade show floor. But how you relate to the crowd makes the difference between success and failure. Maximus, the hero of the movie Gladiator, understood this. He said, "I will win the crowd and show them something they have never seen before." HIs secret sauce was not to just win, but to make the crowd love him.
So why does this make a difference to your Trade show Exhibit? Because we can show you how to win the crowd. We will not only gather huge crowds for you, we will train your team in Relational Communications. Your team will relate to potential clients on a whole new level. They will understand the Trade show sales environment. They will know how and when to engage.
TRADESHOW TRAINING
On the show floor you have less than 3 seconds to make a lasting impression. Every choice you've made from booth design, aesthetic, messaging and engagement is judged and assessed. Being prepared is the most valuable investment you can make when exhibiting.
My training prepares your team to be fully equipped. By the time your staff steps on the show floor, they will possess a full understanding of the tradeshow sales process as well know how it differs from traditional sales. Your team will learn psychological secrets of engagement that erode barriers and create instant rapport. They will read verbals, non-verbals and body language while qualifying in real time with strong openers, memorable elevator pitches, and case studies. In addition to the improved individual skills the team is trained to operate as one cohesive unit, managing booth flow and giving potential clients more touch points and a memorable experience.
MIKE GELLER
President, Spektrix
MILES WILLIAMS
CMO, Movable Ink
CARMEN MALATINO
Senior Director of Marketing, ProUnlimited
SAM LEVINE
President, G.O.T. Systems